BEST SELLER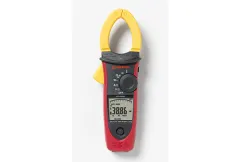 ACDC-54NAV 1000 A AC/DC Navigator Clamp Meter with Temperature
The ACDC-54NAV clamp-on power meter offers AC/DC current measurements to 1000 A, AC/DC voltage to 1000 V, temperature capabilities, and wide jaws to handle large conductors up to 1.6″ (40 mm) for high voltage industrial environments.

This clamp-on multimeter offers a full range of power quality diagnostics including power and power factor, total harmonics distortion, individual harmonics, in-rush current, phase sequence, TRMS and low pass filter for industrial power monitoring and verifying system conditions.
Rp.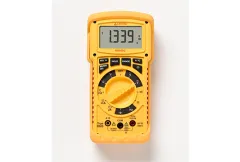 HD160C Heavy Duty TRMS Multimeter with Temperature
The Amprobe HD160C Heavy Duty Multimeter is designed for professional use in harsh environments. Its made using waterproof construction to prevent dirt, grime and moisture from entering the case and causing inaccurate readings or damaging shorts.

Built with tough, fire-retardant thermoplastic that is resistant to grease and chemical spills and with shock-mounted components that are drop resistant to at least 8 feet, the Amprobe HD160C is unusually rugged and reliable. It has an extended voltage measurement capability of 1500 V DC and 1000 V AC, unmatched by any other line of digital multimeters. The extended voltage ranges can withstand transients up to 12 kV, and it also measures temperature.
Rp.
TMA-21HW Hotwire Anemometer with Temperature
The Amprobe TMA-21HW Hot Wire anemometer technology eliminates the use of bearings and rotating parts. Because of this fact the meter is durable and provides good and stable accuracy of the measurements. It is used for indoor air quality and HVAC/R technicians measuring heating, ventilation, air-conditioning, refrigeration, wind flow and temperature in residential, commercial and industrial air conditioning systems.
Rp.
ULD-420 Ultrasonic Leak Detector
When equipment begins to fail due to an air or gas leak or vibration, or electrical discharge, the leakage point emits an ultrasonic sound wave that is above the natural range of human hearing. The ULD-420 Ultrasonic Leak Detector converts this ultrasonic sound into a signal that can be used to pinpoint the exact location of the equipment failure. When working in unpressurized systems or the pressure is not sufficient enough to detect or verify a leak with the Receiver alone use the Transmitter.
Rp.
LCR55A Capacitance Tester
The ultimate electronic component verifier measures inductance, capacitance, resistance, transistors, diodes and microwave diodes.
Rp.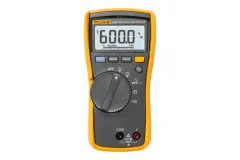 Fluke 110 True-rms Digital Multimeter
Compact true-rms meter for accurate electrical installation and troubleshooting

The Fluke 110 is a versatile multimeter for electrical measurements and troubleshooting. Trusted by residential and commercial electricians for troubleshooting and maintenance. The Fluke 110 is intended for professional use where true-rms accuracy is required.

Key product capabilities
- True-rms ac voltage for accurate measurements on non-linear signals
- Great white LED backlight for working in dark areas
- Resistance and continuity
- Min./Max./Average to record signal fluctuations
- CAT III 600 V safety rating
Rp.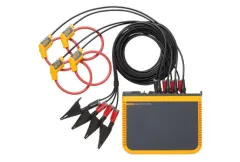 Fluke 1748-15-INTL Power Quality Logger W/60 CM 1,500A IFLEX, INTL
Software Features

- "In-workshop" or "in-the-field" setup and download through PC application software: simple download using USB memory stick, WiFi download, wired ethernet connection or via USB cable.
- Energy Analyze plus application software: Download and analyze every measured detail of energy consumption and power quality state-of-health with automated reporting.
- One-touch reporting: Create standardized reports according to commonly used standards like EN 50160, IEEE 519, GOST 33073 or export data in PQDIF or NeQual compatible format for use with third party software.
Advanced analysis: Choose any available logged parameter to create a highly customized view of logged measurements for - advanced correlation of data.

Hardware Features
- Measure all three voltage and current phases plus the neutral current: Three-phase and neutral voltage leads and four flexible current probes.
- Comprehensive logging: More than 20 separate logging sessions can be stored in the instrument. A comprehensive range of power and power quality variables are automatically logged so you never lose measurement trends.
- Measure with premium accuracy: Meets the rigorous IEC 61000-4-30 Class A Edition 3 standard for 'Testing and measurement techniques–Power quality measurement methods.'
- Capture dips, swells and interruptions: The 1748 includes event waveform capture and RMS event profile, along with date, timestamp and severity information to help pinpoint potential root causes of power quality issues.
- Measure key power quality parameters: Measures harmonics and interharmonics for voltage and current, also includes unbalance, flicker and rapid voltage changes.
- Optimized user interface: Capture the right data every time with quick, guided, graphical PC based application setup and reduce uncertainty about your connections with an intelligent verification feature and the only auto-correction function for a power quality logger. Connection errors are automatically indicated via an amber light on the units power button which turns green once corrected.
- Optimized user interface: Quick, guided, graphical setup ensures you're capturing the right data every time, and the intelligent verification function indicates correct connections have been made, reducing user uncertainty
- Flexible power supply: Powers directly from the measured circuit with the widest available range for a power quality logger automatically going from 100 V to 500 V or from a wall line cord, so you can test anywhere.
- and reliable: Designed to withstand harsh installation environments with IP65 rating when used with IP65 voltage input adapter.
- Two external USB ports: One for PC connection and another for quick, simple data download to standard USB thumb drives, or other USB devices, allowing you to leave the measurement device in place without disrupting logging.
- Ethernet connectivity: Wired and wireless connections for instrument setup and high-speed data download.
- Compact size: Designed to fit in tight spaces and panels with small 23 cm x 18 cm x 5.4 cm (9.1 in x 7.1 in x 2.1 in) footprint.
- Highest safety rating in the industry: 600 V CAT IV/1000 V CAT III rated for use at the service entrance and downstream.
- Optimized measurement accessories: Unique tangle-free flat voltage cable and thin flexible current probes ensure easy installation even in tight spaces.
- Battery life: Four-hour operating time (backup time) per charge on lithium-ion battery to withstand temporary power disruptions.
- Security: Safeguard your best asset from theft with a standard chain or other security device.
- Magnetic hanger kit: Conveniently stow the instrument safely inside or outside of electrical panels; compatible with all models and included with 1748 model as standard.
Rp.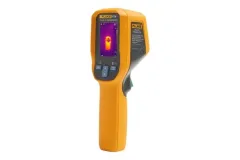 Fluke VT06 Visual IR Thermometer
Fluke VT series is built with legendary Fluke ruggedness and quality. With compact design and upgraded function, the temperature measurement is visualized, so that you can obtain a clear and accurate infrared thermal image.
Rp.
FEATURED PRODUCT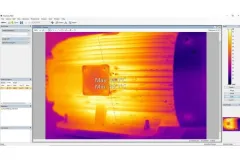 Fluke SmartView R&D Thermal Imaging Software
SmartView R&D provides accurate and detailed analysis for professional thermographers from research and development to high end utilities and preventive maintenance programs. Users can quickly and easily create customized reports to share with the team and stream and analyze data directly from their thermal camera to a computer.
Rp.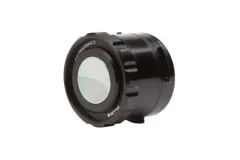 25* Micron Macro Infrared Smart Lens
Get highly detailed images of very small objects so you can gain an idea of ??heat gain and dissipation in a printed circuit board, identify damaged or missized components, or even pinpoint the precise location of possible defects in those components. See details as small as 25 microns, which is smaller than the average human hair.

Compatible with TiX560 and TiX520
Rp.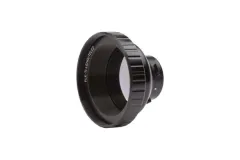 A2x Telephoto Infrared Smart Lens
See your target 2 times larger than using a standard lens, and eliminate the need to enter hazardous zones in your factory or climb tall ladders to take those critical infrared images that could indicate problems with your equipment.

Avoid the hassle of shipping in your camera for calibration with the lens — with smart lenses, you can simply attach your lens to any compatible camera and start taking pictures.

Made from 100% germanium converted to diamond with a coating, the most efficient material for transmitting energy to the detector.

Compatible with TiX580, TiX501, Ti480 PRO, Ti401 PRO.

For use with the TiX580, TiX501, Ti480 PRO, and Ti401 PRO Infrared Cameras.
Rp.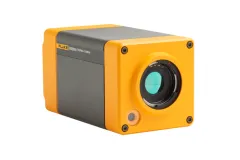 Fluke RSE600 Mounted Infrared Camera
When it's not just infrared.

Introducing Fluke infrared cameras, the first with full radiometry technology – the RSE series. Packed with advanced features and plug-in software for MATLAB® and LabVIEW® , these tools are ideal for continuous streaming and analysis of infrared data.

Designed for your research, science and engineering needs, enhance your testing and quality assurance procedures by attaching the RSE600 to your workstation. Continuously stream up to 60 frames per second of data directly to your computer to monitor minute temperature differences, as well as analyze remote video frame-by-frame from the SmartView® desktop software . Get an even more perfect screen with add-on lenses to target different applications (analyzing from a distance, or getting detailed close-ups).

Don't just look at the heat. Stream, measure and analyze its power as well.

With plug-ins for MATLAB® and LabVIEW® , the RSE Infrared Camera is perfect for testing and development. Looking for more robust software to monitor and archive processing manufacturing data 24/7? We recommend the ThermoView® series from Fluke Process Instruments. Check out a quick comparison
Rp.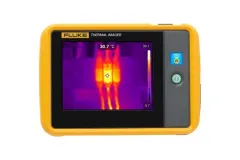 Fluke PTi120 Pocket Thermal Imager
Portable thermal camera for industrial inspection
In the right place. At the right time. With the right tools.

The bigger the problem, the faster you have to solve it. The new pocket-sized Fluke Thermal Imager gives you the ability to minimize downtime in everyone's hands. It's the first line of defense for easy troubleshooting. Stop solving problems after they happen, start preventing them.

This tool is used because it is reliable when doing its job.

A camera that's small enough to carry around every day without worry. Always ready to use. Resistant to dirt and water. Able to survive even if it falls from a height of up to 1 meter. Now a powerful infrared probe is in your pocket for fast temperature scanning of electrical equipment, machinery and other assets.

Automatically saves your thermal images in the correct folder.

With Fluke Connect Asset Tagging, you eliminate the tedium of sorting and organizing your infrared images. Simply by scanning the QR code or asset barcode, your infrared image and all information with date and time will be saved to the specified folder. Send via Wifi or automatically upload once connected to a network or computer via USB. It's about timing. Now you can save, find, and report issues more efficiently before they become problems.

Get the infrared level you want every time.

The 3.5" LCD touch screen offers IR-Fusion™ to combine visual images with infrared images to make it easier to locate problems. Just slide your finger across the screen to adjust the settings.
Rp.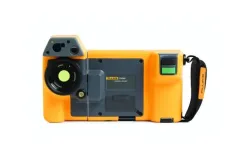 Fluke TiX580 Infrared Camera
Bring out the best for work.

The Ti580 is a rugged and superbly built 640 x 480 thermal image camera. Now users can perform thermal image checks more confidently and faster than ever before - all thanks to the ruggedness and ease of use that Fluke has come to expect.

See sharper and clearer images for more accurate interpretation.

A screen that can rotate 240 degrees makes it easier to take pictures when the equipment is in an area that is difficult or not easy to reach. The ergonomic design and neck strap make long inspection days easier. Outdoors, the swivel display lets you adjust it to minimize glare, and the Fluke 5.7" touchscreen LCD offers premium viewing in the field - truly "built for a purpose."

Includes new, powerful and easy-to-use Fluke Connect® SmartView® desktop software.

The Fluke Connect SmartView desktop software is a comprehensive and connected software platform that represents the future of integrated equipment maintenance, monitoring, analysis and reporting now available. It's easier than ever to optimize thermal analysis, generate fast, customizable and powerful reports and export images to your preferred format in the cloud. And you'll be able to integrate it with Fluke Connect – the world's largest system of integrated maintenance tools and software.
Rp.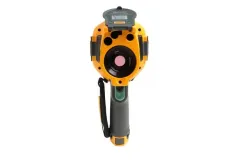 Fluke Ti480 PRO Infrared Camera
Increased sensitivity to visualize differences
- Capture smaller temperature differences with increased thermal sensitivity
It's easier to visualize and diagnose problems
- Images on the screen are getting sharper with better color differences
- Display deviations from standard temperature and communicate concerns to your team using multiple Delta-T markers - select one as a reference point and another to display differences
- Multiple square markers on camera - identify min/max temperature for equipment area or equipment array
- Determine heat differences more easily with the new palette and wider array of yellows and greens on screen
Rp.
Office Hours ( 08.30 - 17.30 WIB )
We provide product warranty with term and condition apply
We provide free shipping with term and condition apply
We provide return and exchange for the goods with term and condition apply